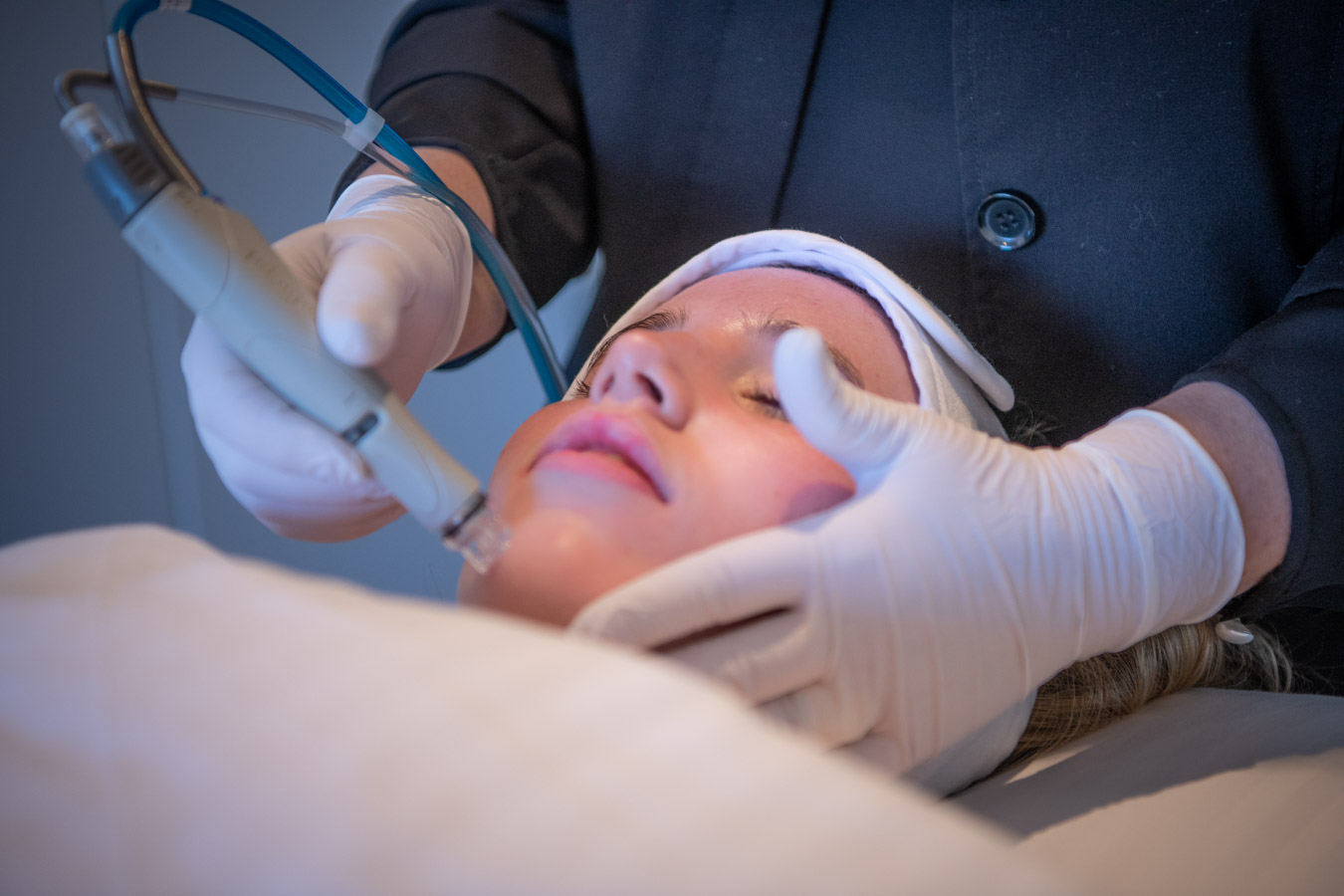 Smoothing, nourishing and hydrating your complexion is an ongoing need. To create more youthful skin and reveal new skin underneath we use Microdermabrasion. This device essentially scrubs the skin on a deep level to remove dead skin and stimulate fresh collagen growth. It exfoliates skin safely and evenly without the use of chemicals.
Exfoliation stimulates collagen, fades sun spots and smooths wrinkles. It can also helps move blood build up under eyes which causes dark circles and a tired look. As fresh skin is revealed it is nourished with Titok Naturals powerful products.
For a true complexion refresh we recommend Microdermabrasion combined with Titok Naturals skincare products. We combine this facial with our Renew kit as an ideal combo to reap the benefits of newly revealed skin with healing and restoring nutrients like plant-derived stem cells. These antioxidants help revitalize and protect skin on a deep, cellular level, leaving it silky, smooth and youthful. For maximum benefits, we recommend this treatment once a month and using TITOK naturals Renew Kit. The Renew kit includes Antioxidant serum, Retinol 5 and gentle hydrating cleanser.